CREEDISH
occupied Government!

CAPTURED
Creedish
UNIFORMS

DESERTED
Creedish HQ

Creedish
WEAPONS

P.O.W. Camps

Creedish
INDOCTRINATION

SATELLITE
menace

Weather
CONTROL

Latest Photos
Creedish OCCUPIED GOVERNMENT!!!
---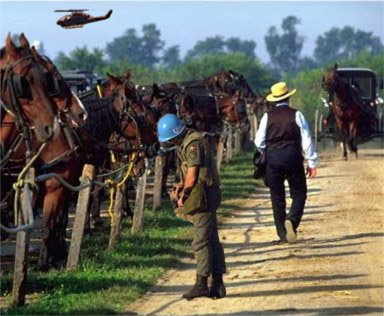 ---
Here is the proof so many asked for when We announced that the Creedish, and the UN were in cahoots to establish a Base HQ for the NEW WORLD ORDER INVASION. You can see that the Creedish and UN are training at a Secret Base.
The UN soldier is attempting a mind meld with the Creedish horses so that they may be used to block traffic and do their Master's bidding.
---