CREEDISH
occupied Government!

CAPTURED
Creedish
UNIFORMS

DESERTED
Creedish HQ

Creedish
WEAPONS

P.O.W. Camps

Creedish
INDOCTRINATION

SATELLITE
menace

Weather
CONTROL

Latest Photos
LATEST PHOTOS!!!
These photos are the latest in ongoing elite reconnaissance operations.
---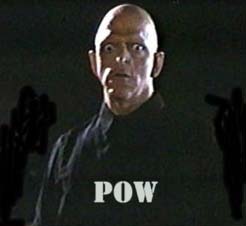 The 1st photo is of a "Creedish POW". This prisoner was captured while retaking our supplies the Creedish had intercepted. Though the supplies were not recovered, we did take the prisoner, his buggy, and horse. The horse has been sold to an un-named hotdog company. The buggy, we haven't decided what to do with yet. The prisoner, was given a shave and haircut. Now we know why they grow beards, wear hats, and dark clothes. Talk about "cosmetically challenged".
---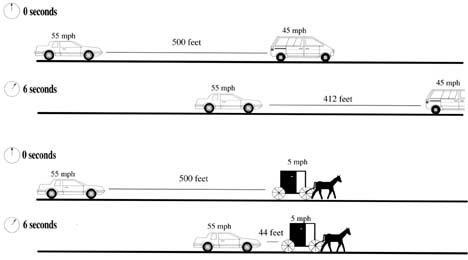 The second photo is used to show the minimum safe stopping distance when driving behind the Creedish. You can see from the chart, the speed one must obtain to either avoid or overtake the Creedish on the road. Using this chart, we were able to plot the speed and trajectory to overtake the buggy. Though we did have to get out of our vehicle and walk.
---