TEACHER!!!
LEAVE THOSE KIDS ALONE!
---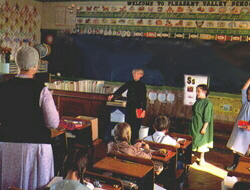 Creedish children indoctrinated into the UN/NWO/Creedish mindset.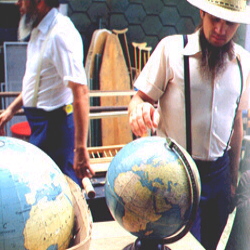 Creedish globes being remapped to show UN/NWO/Creedish territories.
---
As one can see from the above pics the Creedish are hard at work educating their young to accept the ways of the New World Order.
We can't help but feel for these little ones. They are only doing what they are taught. And as you can see, they are being taught to hate us in particular. We knew that once We undertook this mission and went public, that We would be marked. But had no idea that the hate went so far as to poison the minds of these little innocents.
When we had shown this evidence to our own children, we had to explain to them that these children were not at fault. It was the fault of the evil that has befallen the once humble and kind Creedish and the UN/NWO alliance for world domination. "Be wise as serpents, but harmless as doves, we told them. But, if the time comes, you can defend yourselves and your family".
Just when we almost loose faith in the future of this country, we think of the children, and we are re-affirmed. We know that our children will do great things and become great Americans. No matter what the outcome of our mission, no matter what happens to us, we have the faith that our kids will carry on. We have the faith that the children of this great nation will meet any challenge that faces them, as long as we teach them.
---