Creedish Prisoner Of War Camps
Here are the latest reconnaissance photos of the post Y2K P.O.W. Camps. All they need are prisoners to fill them up. You better heed the word we are putting out unless you like these new surroundings.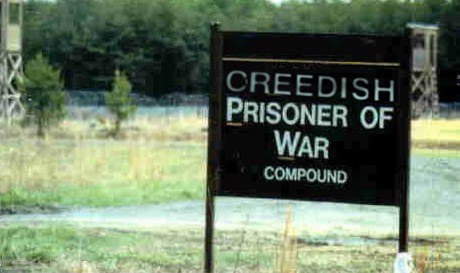 Somewhere in Lancaster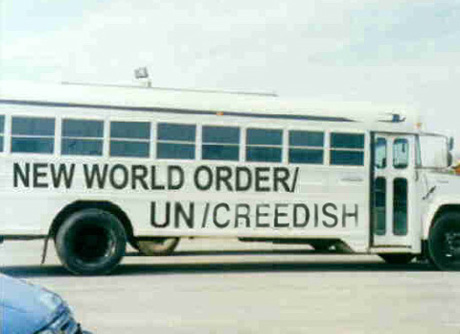 Bus Transportation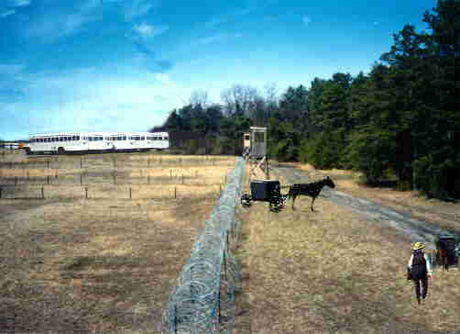 P.O.W. Compound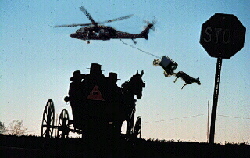 The infamous "Black Helicopter" moving supplies to the camps, with the Creedish observing.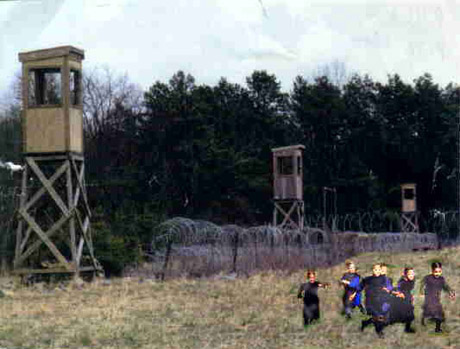 We observed these Creedish children running from fence line to fence line. We first thought this was a game, but after observing for a while, we realized they were being used to time how long it would take the Guard Dogs to catch escaping prisoners.
---