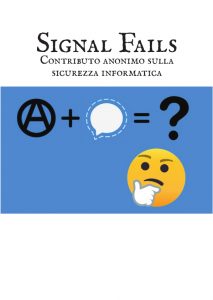 "The Master's Tools Will Never
Dismantle the Master's House"
A. Lorde

We continue to look for tools and instruments to communicate with each other and organize ourselves through new technological devices more and more invasive for our lives and in our daily lives. On the other hand, we want to equip ourselves with the tools and studies necessary to better understand them and learn how to defend ourselves against them. Any tool is really safe but we can adopt minimal habits and safety standards to make them as harmless as possible.