Tor Messenger Configuration Howto
Tor Messenger is a chat client oriented towards security, anonimity and usability. Developed by the Tor Project, it is a tool that tries to be as user-friendly as possible while safeguarding our online conversations' privacy as much as possible.
There are many features that make this software stand out. Above all, Tor Messenger automatically routes your conversations to the anonymous Tor network, with no need to modify anything in its configuration. Moreover, chat sessions are encrypted by default with the OTR protocol. Its graphic interface is usable and available in many languages. Another important element of this instant messaging client lies in its interoperability: you can install and use it on Linux, Mac OS X and Windows. Last but not least, Tor Messenger is released under the GPL3 license: therefore, its source code is freely downloadable, editable and searchable.
Tor Messenger supports different chat protocols, including XMPP - the same Autistici/Inventati uses for our instant messaging service. Let's see how to configure it in a few steps.
How to directly connect to the Tor network
The first time you launch Tor Messenger this window will open up: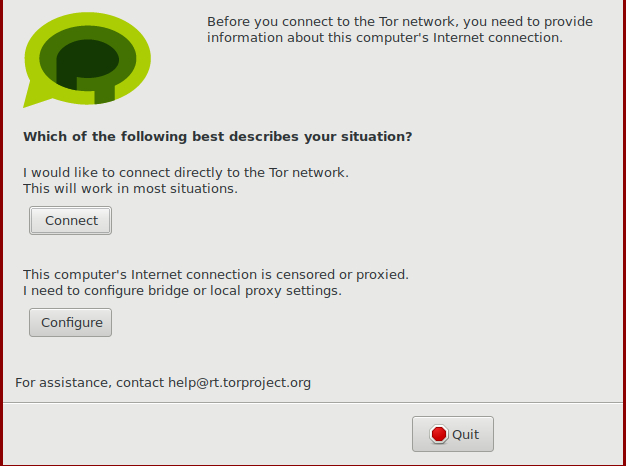 Click on the "Connect" button and wait a few seconds.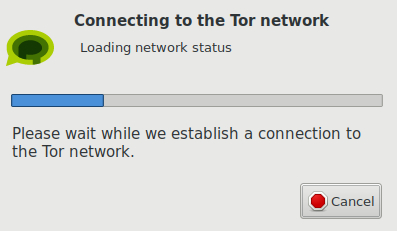 Once the client creates a circuit through the Tor network, you will be asked to configure your XMPP account on the Autistici/Inventati servers.
How to connect to the Tor network with pluggable transport or proxy
In most cases you should have no problems in directly connecting to the Tor network. But if (a) your provider blocks access to Tor, (b) you don't want your provider to know you are using Tor or (c) you are using a network - even your company network - that allows proxy-only Internet access, then click on "Configure".
The following window will open up: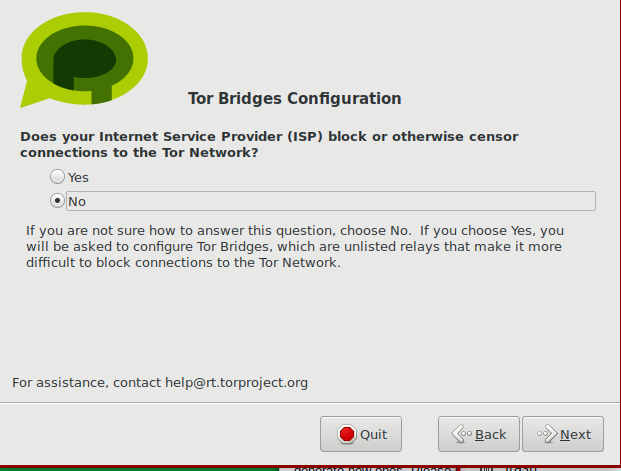 If your provider prevents access to the Tor network, select "Yes" and configure a pluggable transport in order to circumvent the block (we suggest to read the official Tor Project documentation for further info). Otherwise, if you do not believe that your connection is being censored, select "No" and move on to the following screen.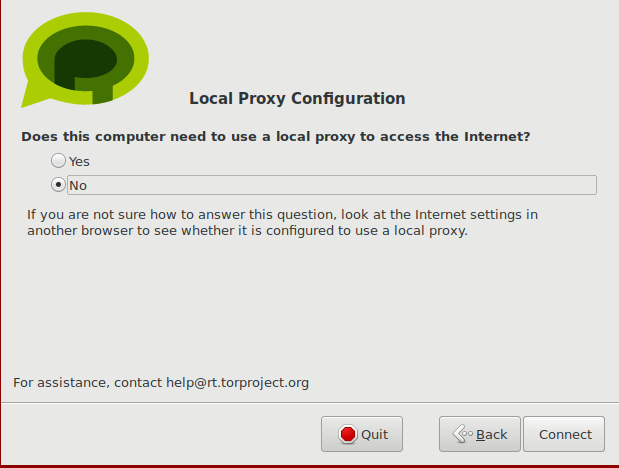 In this second window you will be asked whether you are using a proxy in order to connect to the Internet. If this is the case, select "Yes" and enter the specific connection parameters. You do not know them? Ask your network admin to give you a hand. Otherwise, if your network connection does not use a proxy, click on "Continue".
How to use Tor Messenger on AI
Once you are connected to the Tor network, a menu will open up with the different communication protocols supported by Tor Messenger. Our chat server uses "XMPP": select it and click "Next".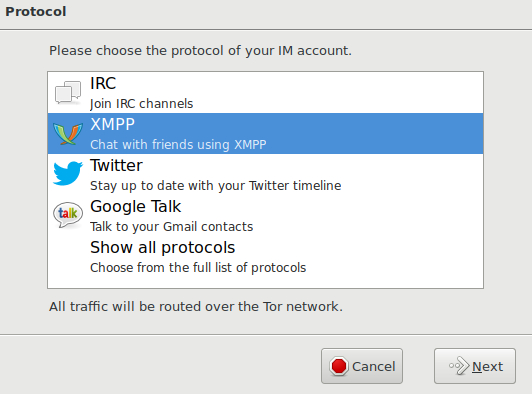 Now enter your Autistici/Inventati account credentials. If your account is bob@autistici.org, you will have to write bob in the "Username" field and autistici.org in "Domain". When you're done click "Next".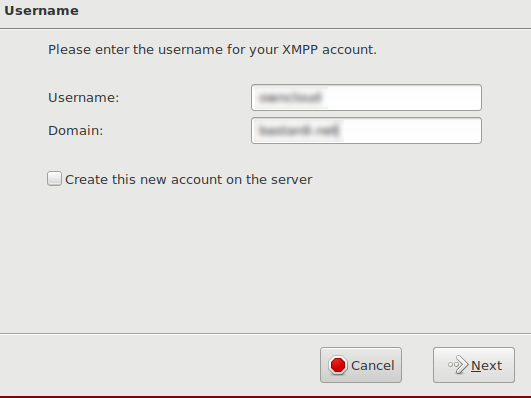 Now enter your account password (or a Jabber specific password if you activated the Two Factor Autenthication on our services) and click "Next".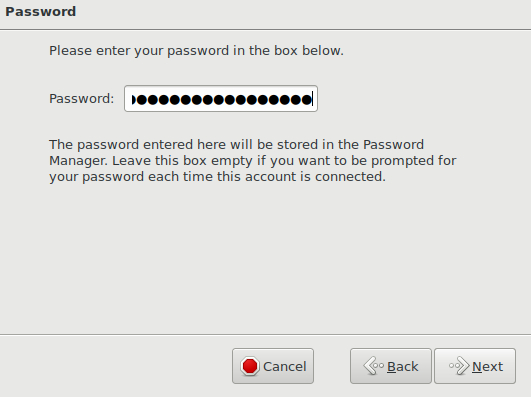 Now the "advanced options" window will open up. Leave it blank and proceed by clicking the "Next" button.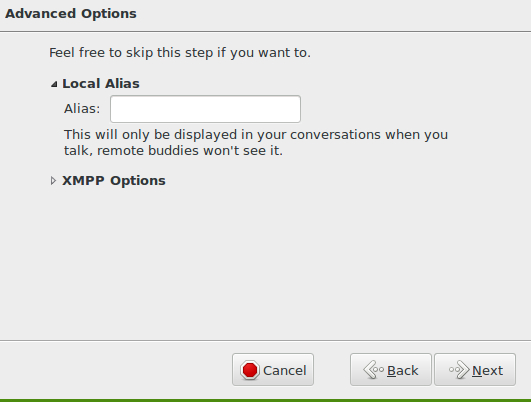 Tor Messenger is ready to be used with Autistici/Inventati chat services. Click on 'Connect' and wait a bit.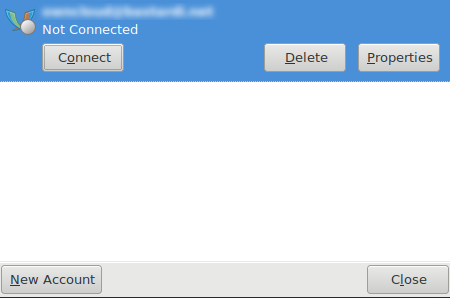 Et voilà! You did it!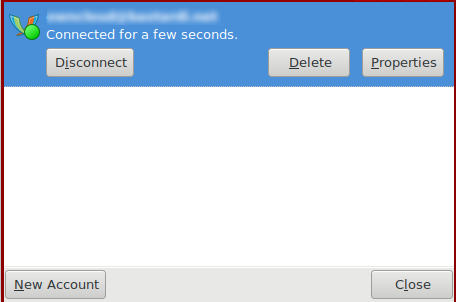 If you wish to secure a further level of privacy and security for yourselves, you can access our chat services by using our Tor hidden service. To do so, follow the instructions in the above section ("How to use Tor Messenger on AI") up to the "advanced options" window. When in the "advanced options" window, open the "XMPP Options" menu, and enter the Autistici hidden service address (autinv5q6en4gpf4.onion) in the "Server" field.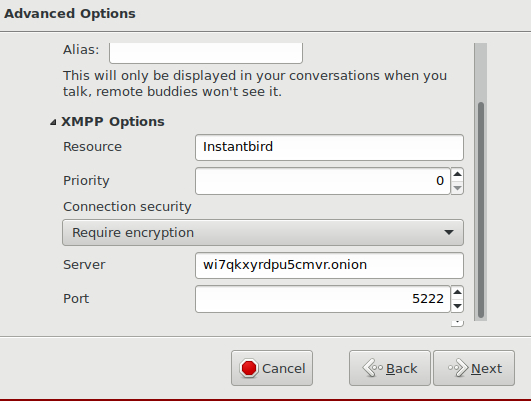 How to use OTR
As explained in the introduction of this tutorial, Tor Messenger will automatically encrypt the content of your conversations with OTR and will not allow sending unencrypted messages: this means that your contacts must necessarily use an XMPP client that supports OTR.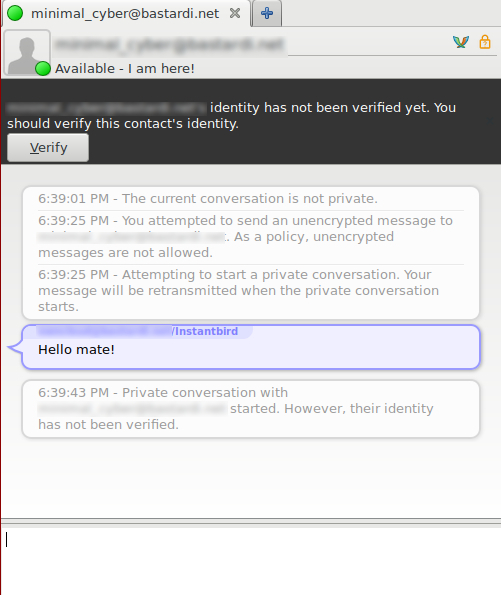 Do not forget to verify the authenticity of the key!
More info
JavaScript license information