Adium Jabber Configuration Howto (Mac OSX only)
Install Adium and launch it.
Select the Preferences menu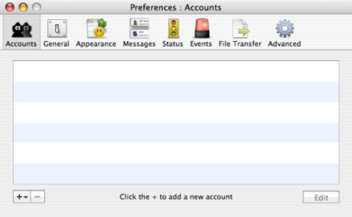 Click on the plus sign (low left corner) and choose "Jabber".
Now you'll be prompted by the "Account" panel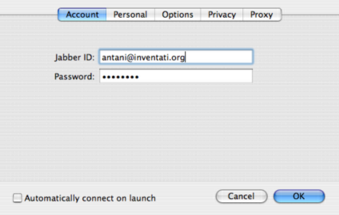 In the "Jabber ID" field fill in you email address. It would be better not to fill in your password at this stage (because it would be saved in your Preferences and thus in your filesystem): you can always type it every time you launch Adium.
Click on the "Personal" tab and fill in a nickname and an image to represent you.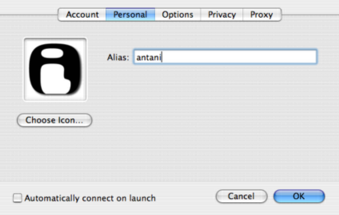 Click on the "Options" tab and fill in the servername "jabber.autistici.org", the port "5222" and mark the checkbox "Use TLS Encryption".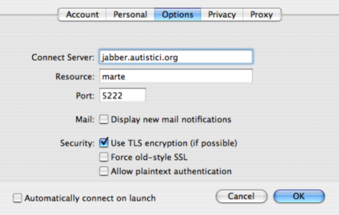 We could configure many other things but these are more than enough to get started. Click on "OK", type your password and start chatting on jabber :)
JavaScript license information