When the capitalists' profits fall, they respond to proletarian resistance with bloodbath!
No killing can put an end to proletarian defiance in South Africa!
When miners from the mine of Marikana (which extracts 12% of platinum produced in the country and which is in the same time the richest platinum mine in the world), together with local inhabitants scraping along in miserable slums, demonstrated 15th August 2012 for improvement of their living conditions, the police – protective body of capital – responded with slaughter.
45 shot dead in 5 days committed by the state in order to repress the protests!
But the unbearable living conditions cannot be washed away by shed blood.
The time bomb continues to tick… And it will blow up all the system of exploitation!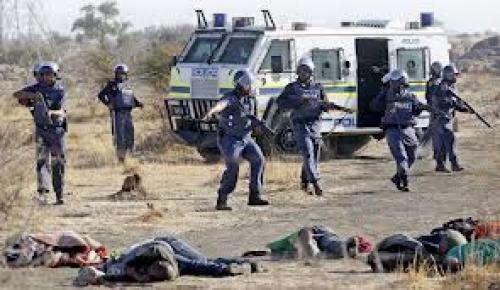 Continue reading 'When the capitalists' profits fall, they respond to proletarian resistance with bloodbath!' »