SSL certificate installation on Mac OS X
Once you downloaded the CA certificate (from this page), if you double click the file ca.crt the Keychain Access program should appear (if not, just go to Applications -> Utilities and select "Import").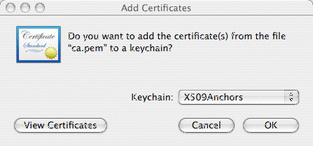 You should now have a dialog window like the one here above: select the Keychain "X509Anchors" and click OK.
At this point you are done. If you have at least OS X 10.4 (Tiger) the following window will show up: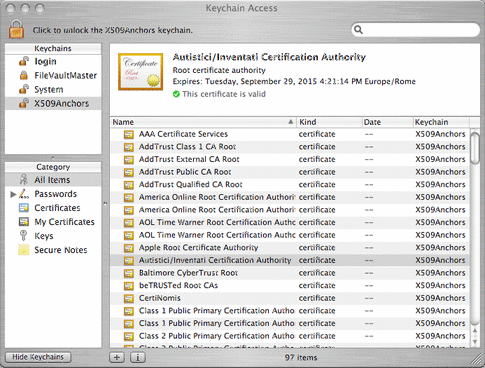 where it will be possible to examine the success of this operation checking that the certificate named "Autistici/Inventati Certification Authority" appears in the root CA recognized by the system. By clicking on the "i" button down on the left side it is possible to check in detail the freshly installed certificate: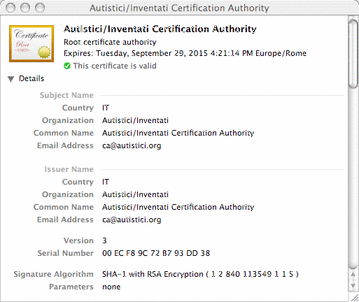 Here you can check the fingerprint to make sure you have the proper version of the certificate.