A/I Sylpheed Configuration Howto

Version: 0.1.2
Updated: 15-09-2005
Keywords: Slackware 10.1,sylpheed 1.04
Description: Use Sylpheed to send and download mail from A/I via SSL
Language: en (English)

This mini Howto will teach you how to configure sylpheed mail client to download A/I mail from our servers using SSL.
From the configuration panel, choose Create New Account
Then fill in your connection parameters as in the following pictures. Unfortunately pictures are in Italian but we guess you can find your way around. Change tuonome with your full email address.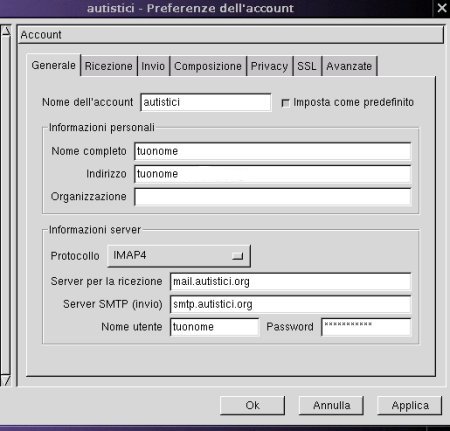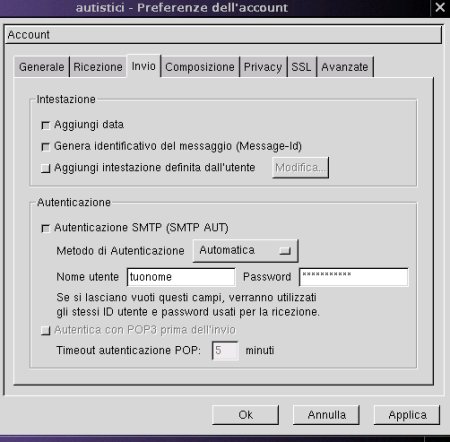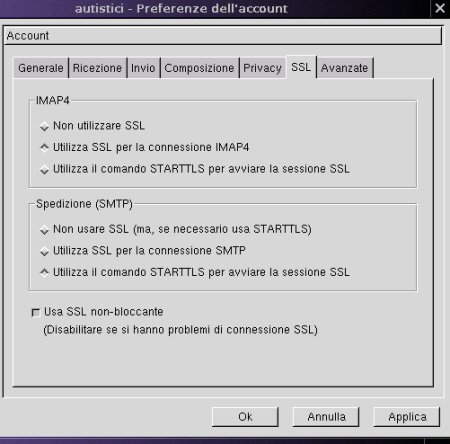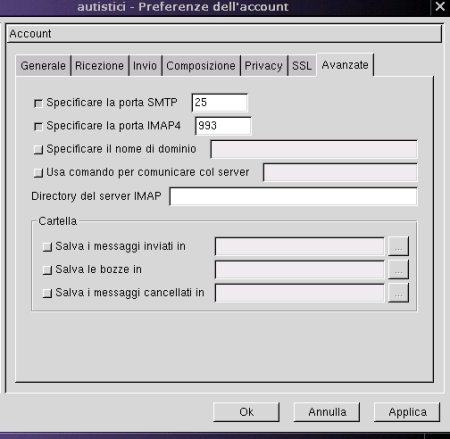 The first time you will try to download your mail a popup will notify an error about the certificate.
Click on Show certificate and check the fingerprint on our Certificates page (compare the digit you see with the MD5 fingerprint for mail.autistici.org in that page).
If the two series of digits are the same click on Accept and Save otherwise contact us and communicate us the fingerprint you saw in the popup.
Someone was trying to play dirty with us and with you!
The same thing will happen the first time you will try to send a message and you will have to repeat the procedure but comparing the fingerprint with the MD5 fingerprint for smtp.autistici.org.