SSL certificate installation on IE and Firefox on Windows
The goal of this operation is to install a cryptographic certificate of the Certification Authority of Autistici.Inventati into your system, so you can verify the authenticity of each SSL connection to our services.
With both examined browsers first you have to connect to the website autistici.org/ca and click on the "Certificate" link under "Autistici/Inventati Certification Authority" (this will trigger the download of the actual certificate). At this point things go differently depending on which browser you have choosen to use:
Firefox
With Firefox the operation to perform is very simple: you click on the certificate file and you have in return this popup: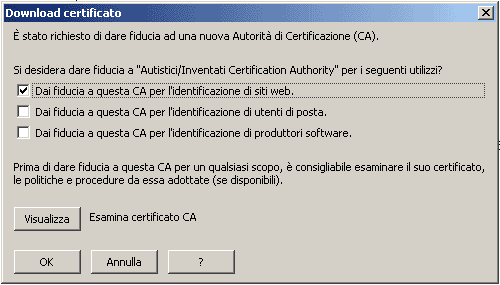 You need to select the box "Trust this CA to identify the websites". This way any of A/I signed certificates will be automatically recognized by the browser as trusted. Clicking on "Show" it will be possible to check the certificate and his fingerprint, to match it with the one on this website.
Internet Explorer
When clicking on the certificate Explorer will show this popup: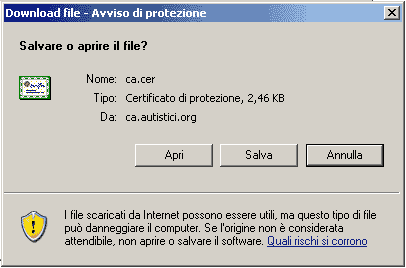 Clicking on Open some informations on this certificate will show up in a window:
If you're running a version of Windows prior to 7 you just need to select Install certificate and let Windows automatically choose the right certificate archive: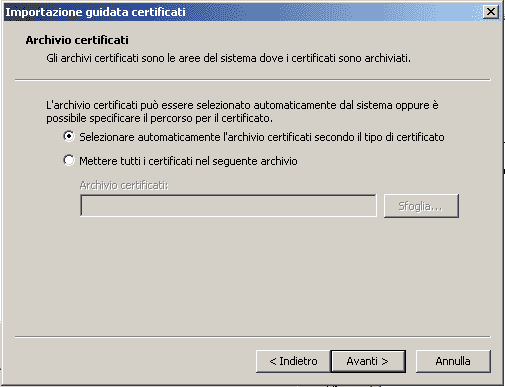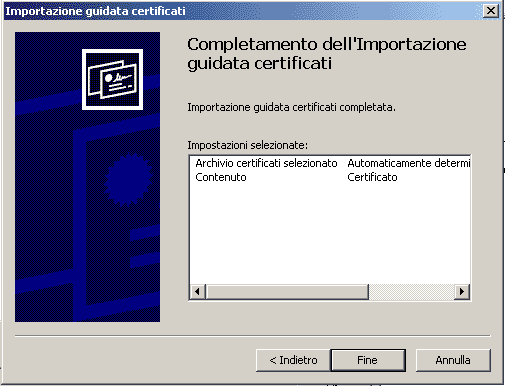 If you're running Windows 7 you'll have to select Place all certificates in the following store and select Trusted Root Certification Authorities from the browse dialog: